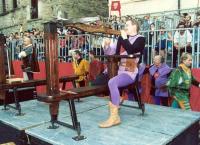 il Palio della Balestra
Last Sunday of May - PALIO DELLA BALESTRA
The
Palio della Balestra
is one of the most important events organised in Gubbio for the celebrations of the city's patron saint Ubaldo. It consists of a contest using the ancient fixed crossbow and is held in Piazza Grande on the last Sunday of May.
The
Gubbio crossbowmen
vie for the Palio with their
Tuscan counterparts from Sansepolcro
, in a traditional contest that has been held uninterruptedly since it was first documented in the 15th century.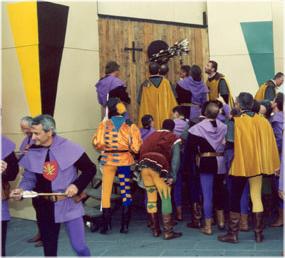 La competizione
For both cities, the Palio contest is organised on the feast day of their respective patron saints and has been so for many centuries now.
While Gubbio organises its Palio on the
last Sunday of May
, Sansepolcro returns the city's hospitality on the second Sunday of September.