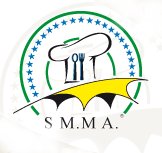 Owned by A. & C. Magionani,
SM.MA. is based in Umbria
at Castiglione del Lago (PG), with branches in
Roma, Milan and Genoa
. Our solid organisation is able to provide services in the weddings and events of all sizes, from the consultancy stage right through to the actual management of the event itself through the rental of all the necessary materials.
With our
long-standing experience
in this field, which dates back to 1992, we are able to guarantee
quality and efficiency in the setting up of
conferences, meetings, weddings, receptions and banqueting services.
CATERING AND BANQUETING EQUIPMENT RENTAL
Fine porcelain, glasses, silver cutlery, stainless steel cutlery, buffet decorations, tablecloths, tables,
chairs, chair covers, kitchenware.
MARQUEE AND GAZEBO RENTALS
Modular gazebos, marquees, wood flooring, stages for shows, set design and lighting.
Administrative and legal offices
Via della Stazione 24/D
06061 Castiglione del Lago (PG)
Tel & Fax 075.9655693
email: amministrazione@smma.it
www.smma.it
.
Commercial and show room
Via della Stazione 24/D
06061 Castiglione del Lago (PG)
Tel 075.953186 Fax 075.9601056
email: info@smma.it
Technical and logistical offices:
Via Nazionale
06060 Pozzuolo Umbro (PG)
Tel 075.9602133/9600044 Fax 075.9602133
email: ufficiotecnico@smma.it
Rome operative branch and showroom:
Via Trabalza 121/Int 6
00166 Roma
Tel & Fax 06.66183753
email: roma@smma.it
Milan branch and showroom:
Via Don F. Fracassi 43
20010 Bareggio – Milano
Tel 02.90.36.23.90 Fax 02.90.36.64.31
email: milano@smma.it
Genoa branch and showroom:
Via Marconi 118
16010 Savignone (GE)
Tel 010.9360186 Fax 010.9769505
email: genova@smma.it
Avezzano branch and showroom:
Via Cassinelli 2
67051 Avezzano (AQ)
Tel & Fax 0863.451600
email: avezzano@smma.it